GS1003
Gardener's Series (Advance) Workshop
SkillsFuture Claimable
Gardener's Series
Popular
---
Pruning, companion planting, composting and much much more...
This is the final course of the Gardner's Series following Basic and Intermediate where participants had learnt about the why's behind the how's of plant propagation and soil science; glimpsed into the diverse variety of local edible plants and the numerous possibilities of how to use them; pest control; how to diagnose nutritient deficiency and address it. In this 2-day Advance course, students will be introduced to important and practical concepts of pruning, companion planting, composting, the intriguing world of microbes, mushroom growing and enzymes.
The curriculum is structured in a way to include wider information surrounding the discipline of horticulture, so as to give participants a more wholistic, practical and sustainable foundation in gardening. 
The topics covered in the course include:
Module 1:

Harvesting & Pruning

Learn the science behind why it is important to prune your plants and the various pruning techniques you can use to make your plants and trees flower and look their best

 

Module 2:

Companion Planting & Ecosystem Establishment

Crack the code to growing healthier vegetables using crop rotation, crop diversity and companion planting in the local tropical context

 

Module 3: Composting & Vermicomposting

Learn exactly how to do these two forms of waste management and what makes them different

 

Module 4:

The Microbial World, Mushroom Growing and Enzymes

Learn the various ways of harnessing the benefits of the microbial world

How to grow mushrooms and

How to make enzymes for pest control
We have intentionally designed our lessons to be modular so as to cater to students who may not be able to commit to all the dates of the workshop. Students who have missed some lessons will be able to make up for them in future workshops. 
In collaboration with Permaculture @ University Scholars Programme, USP and NUS students get to enjoy the following special rates: Flat rate for USP Students @ $20; 50% discount for NUS Students & Staff.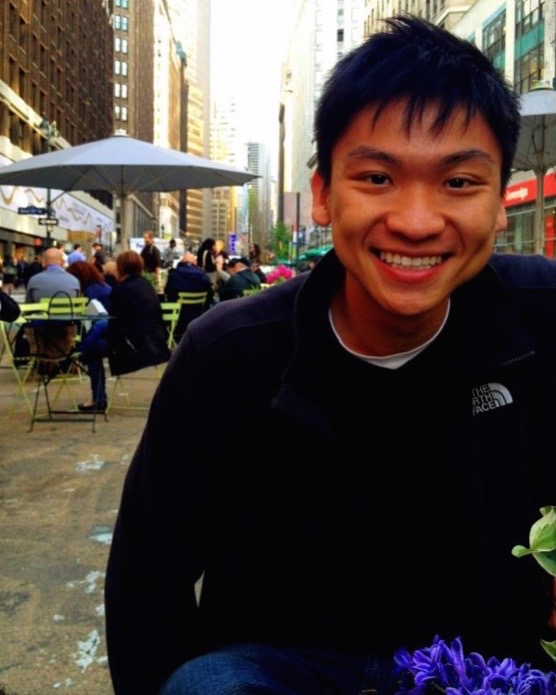 Alexius Yeo
Guided by his childhood passion for nature and garden landscapes, Alexius Yeo graduated from The National University of Singapore and The University of North Carolina with an Honours degree in Geography. He later went on to attain the Permaculture Design Certificate in 2014 from The Permaculture Research Institute.
Alexius began his career with NParks as a Streetscape Manager. After gaining 3 fruitful years of experience and amazing memories, he left NParks and Singapore for the Philippines to work with the poor at the country's first Farm University and Social Enterprise Incubator. There, he quickly fell in love with the joys of farming and landscaping edible gardens that are both beautiful and productive. Returning to Singapore, he worked with local social enterprise, Edible Garden City, to continue to build urban edible landscapes and champion Singapore's grow-your-own-food movement.
Today, he is the Director of Carbon InQ Pte Ltd - a local company that teaches Agriculture-based experiential learning programmes at schools and corporate firms. Furthermore, he is also the founder of Project 33 - a family initiated farming movement that aims to unite neighbourhoods through community farming, cooking, educational activities and the practice of sharing first.
Traveling down an unusual career path as an urban farmer, Alexius is driven by the mission to help fellow urbanites reconnect with Nature and with one another. He strongly believes that everyone can have green fingers. And that it is never too late, or frivolous, to strive for food quality, purity and self-sufficiency.
A most engaging and informative workshop. Course content has depth and scope. Participants are greatly motivated by inspiring instructor, Alex. Never a dull moment! Thank you very much
---
I really enjoyed the course which was very informative and provided the practival rationale behind concepts like pruning and composting rather than the usual 'hantam' pruning we usually do. Alexius is also a warm engaging and patient teacher who is ever willing to answer one's multitude of gardening questions
---
33 POH HUAT DRIVE PARRYVILLE SINGAPORE 546823