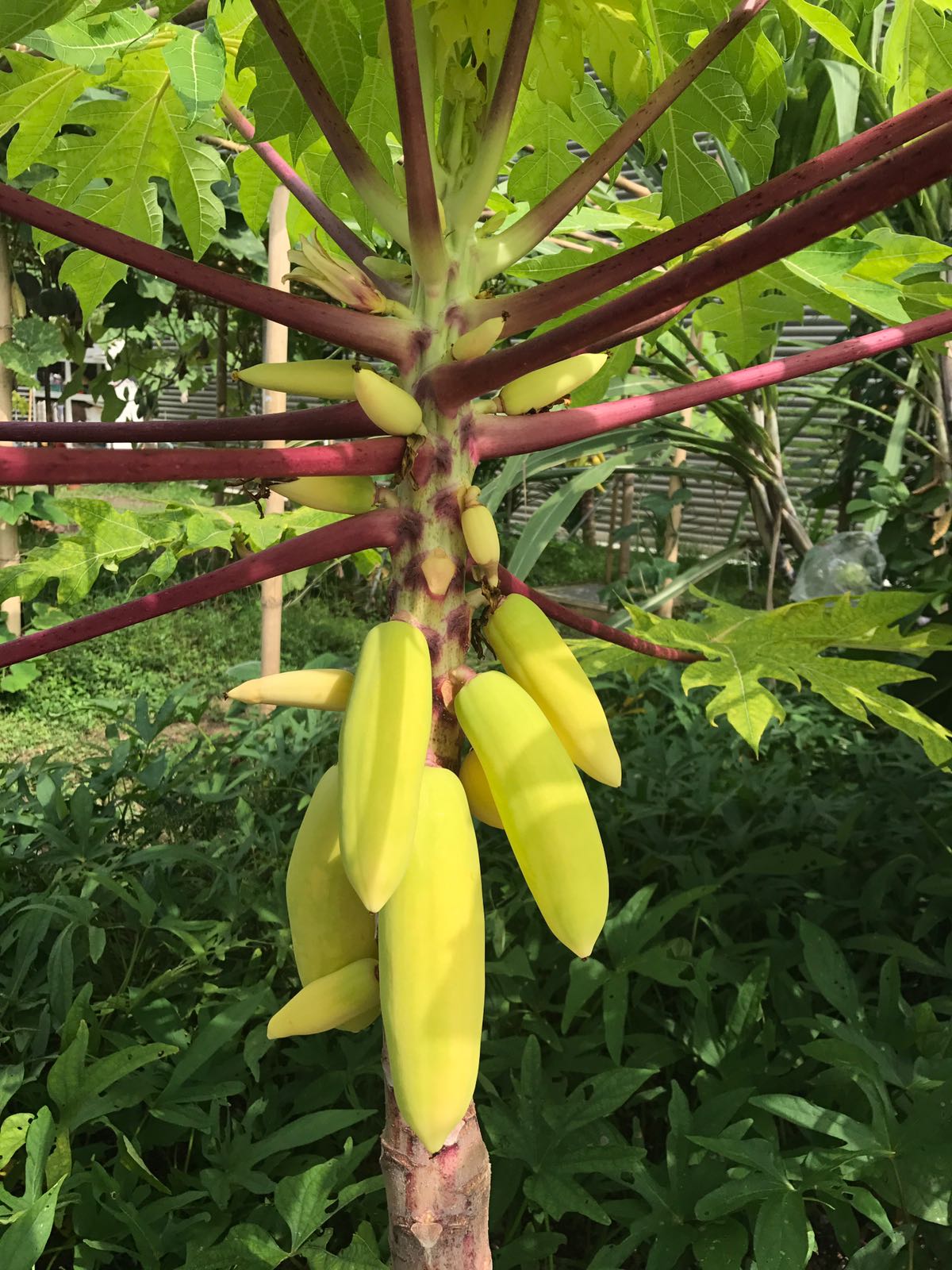 GS1001
Gardener's Series (Basic) Workshop
Gardener's Series
Popular
---
Getting started on growing your own food
Are you determined to learn the art of growing but have yet to find a strategy on how and where to begin? If this is true, then join us for our series of 4 modules designed specifically to launch anyone quickly into the world of horticulture and growing your own food. This series will give you not just the hows, but the in-depth whys behind many methods used by professional gardeners and teachers within the green movement. The curriculum is also structured in a way to include wider information surrounding the discipline of horticulture, so as to give participants a more wholistic, practical and sustainable foundation in gardening. Participants will also experience practical hands-on activities in class and enjoy bringing various gardening projects home to practice.
The topics covered in the course include:
Module 1: Introduction to Soil & Soil Science Theory

where you learn about the relationship between soil & life;

take a glimpse into the ecosystem in soil; and

understand why good soil is critical to sustaining a healthy and organic garden

 

Module 2: Mixing the Perfect farming Soil, Intro to Plant Physiology & Seed Theory

where you get your hands dirty and learn to mix the perfect soil;

understand parts and functions of plants

understand more about seed harvest and storage; and

plant some seeds to take home

 

Module 3: Plant Propagation

where you learn about the many methods of "breeding" plants; and

try out the more common methods like stem cutting, marcotting and grafting etc.

 

Module 4: Introduction to Local Edible Plants 

where you will be introduced to over 30 local edible plants;

learn where to find them, how grow them at home; and the health benefits of eating them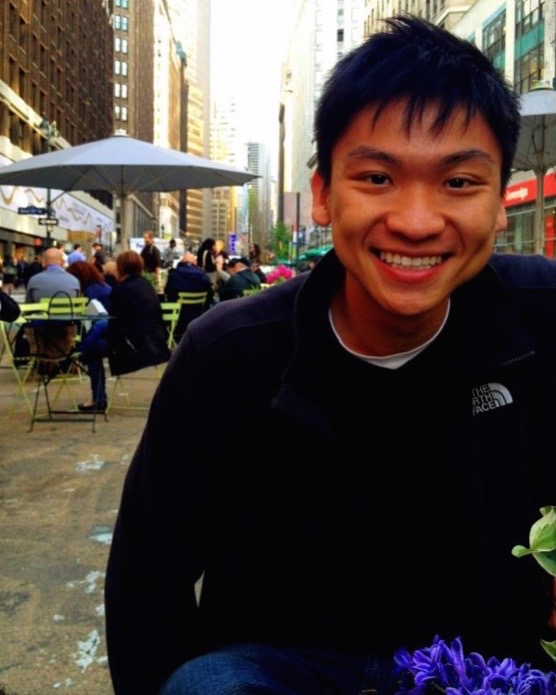 Alexius Yeo
Guided by his childhood passion for nature and garden landscapes, Alexius Yeo graduated from The National University of Singapore and The University of North Carolina with an Honours degree in Geography. He later went on to attain the Permaculture Design Certificate in 2014 from The Permaculture Research Institute.
Alexius began his career with NParks as a Streetscape Manager. After gaining 3 fruitful years of experience and amazing memories, he left NParks and Singapore for the Philippines to work with the poor at the country's first Farm University and Social Enterprise Incubator. There, he quickly fell in love with the joys of farming and landscaping edible gardens that are both beautiful and productive. Returning to Singapore, he worked with local social enterprise, Edible Garden City, to continue to build urban edible landscapes and champion Singapore's grow-your-own-food movement.
Today, he is the Director of Carbon InQ Pte Ltd - a local company that teaches Agriculture-based experiential learning programmes at schools and corporate firms. Furthermore, he is also the founder of Project 33 - a family initiated farming movement that aims to unite neighbourhoods through community farming, cooking, educational activities and the practice of sharing first.
Traveling down an unusual career path as an urban farmer, Alexius is driven by the mission to help fellow urbanites reconnect with Nature and with one another. He strongly believes that everyone can have green fingers. And that it is never too late, or frivolous, to strive for food quality, purity and self-sufficiency.
Very engaging instructor, Really enjoyed the localised content / native plants. Thank you very much!
---
This course pays for itself because you gain so much knowledge on edible plants and how to propagate. Super fun!! I will definitely be back for other courses!
---
Its an informative session and very practical. We learned many farming tips. To me, the most awesome part is learning to eat what we have always thought are weeds. I really enjoyed the workshop
---
This is tremendously fun as a course. Alexius is very passionate about the topic and radiates and shares his knowledge and love for plants and gardening as a way of life. Thus is very helpful. And I met a bunch of people who are also into urban gardening. Thank you very much
---
The Basic course covers the 'basics' for starting of gardening at home. It really is interesting to know that we can grow herbs and such at our small kitchen corner to use for our meals
---
Alexius and mum have done such a great workshop. It includes the right amount of theory and practice from their vast experiences. The attendants are a mix of beginners and people with experience so it keeps the workshop in the right pace, informative and exciting
---
I was inspired by how all weeds and plants have potential to carry either for beauty or nutrition values or both. It's an insight I value for living with my environment. I experienced the satisfaction from basic caring for growing plants. Many new valuable perspectives on soil that I gained
---
Loved this workshop – it was brilliant!
---
Really awesome class for both beginners and advanced farmers/gardeners
---
Workshop is fun and lots of learning. Instructor is enthusiastic and willing to share information. Very inspiring
---
Alexius is a really engaging, approachable, friendly and knowledgeable instructor. He is really patient and generous with his knowledge, experience and sharing. I thoroughly enjoyed the workshop and feel more confident and empowered to venture and learn more about gardening and sustainable farming
---
I only tagged along with my mom but through this workshop, I found a love for botany and gardening that I never had before It really made me appreciate plants for what they are.
---
The workshop is very informative! It widens my perspective especially about the fundamentals of gardening such as the philosophy of SOIL. The trainer is very knowledgeable and I am very honored to have gained so much knowledge from him. I hope he will inspire more people especially young Singaporeans to learn about the greens J Thank you so much! I hope I will not kill more plants after this
---
Alexius' class is much more informative and detailed compared to classes offered by other providers in Singapore. He takes us through exactly how to grow plants..from where to buy seeds, how to mix soil and how to trouble-shoot
---
An extremely enjoyable class! Alexius is very knowledgeable and engaging even with the theoretical parts of the workshop. It was very nice of him to hold the class at his family home where we could also see his own permaculture garden. Thumbs up!
---
After attending the workshop, it made one realise there is a lot of information out there that we are not aware of. But having learned more, we become more confident and aware of all the wonderful herbs and plants at our doorstep
---
Extremely informative but not an overload. May things blew my mind such as how companion planting is more beneficial -> counter-intuitive! I hope the younger generation will be drawn to picking up skills like this
---
As a foreigner living in Singapore, I have always been interested and wanted to learn about local plants. CNLE workshop exactly offers what I was looking for! Meeting with people with common interest is also great.
---
Very informative, engaging and interesting. Eye opener especially to local edibles. Very excited to try the tips / lessons learnt.
---
"Highly recommended. If you only attend one horticulture class, this should be it. Excellent balance of theory and hands-on. Thank you!
---
I really enjoyed it (workshop) and felt that the content was perfect to leave me with enough knowledge to start my own garden
---
Alexius is an amazingly engaged and knowledgeable teacher – His enthusiasm is infectious! I appreciate his patience with questions and generosity to share. The learning was well paced
---
Throughly enjoyed the class which was mostly interactive. Very inspiring. Instructor was able to impart knowledge to us in a very interesting and easy to understand manner. Definitely one of the best ways to spend an enjoyable weekend! Thanks!
---
Thank you. This course gave me a lot more understanding about the physiology of plants, soil and concepts that intrigued me like microculture and microenvironment. It gives me the motivation to read more into it
---
The workshop provided me the right formula or secret blend to make a great soil mixture. Hopefully my plants will grow and thrive enough to get to my table
---
Enjoyed learning about local herbs, plants and the ways of cooking them or using them for medicine
---
Most interesting and informative learning session. Good for beginners and people who loves plant but does not have green fingers. Alexius explains it from a plant science perspective and plants that can grow well in Singapore's tropical environment
---
Very personable approach to educating all of us on nature. Full of fun and lots of interaction amongst course mates. Totally enjoyed the 4 sessions and so much to learn!
---
I thoroughly enjoyed the workshops. You (Alexius) exceeded my expectations and (I) learnt a lot about my plants and nature. Very practical. Thank you for sharing your extensive knowledge so generously.
---
Well-structured with interesting hands-on sessions and knowledge sharing within the class.
---
The workshop provide(s) a good foundation on gardening. It spurs the interest to explore further.