FS1001
The Wild Food Lab
---
Identify local plants and transform them into amazing dishes
Learn to identify local plants that are not commonly known to be edible with our urban farmer and nature educator, Alexius Yeo.
In Lita's kitchen, be prepared to be blown away when she demonstrates how these local plants can be transformed into amazing dishes. Using simple cooking methods, a dose of creativity and a pinch of imagination. be amazed at the possibilities when you put these ingredients together! Be prepared for lots of hands-on action!!
Then dig into the food, have a laugh and a fun-filled morning with your new-found friends. Finally, take home some food and recipes to impress your family and friends.
In this session, you will learn to make:
Laksa Pesto pull apart bread

Torch ginger pesto

Torch ginger salad dressing served with Singapore Salad (locally grown salad varieties and herbs)

Laksa pesto

Rukam masam

Rukam masam Jam Cake
And get to taste various dips and sauces made with local herbs and plants, tasty botanical infused drinks and a chempadak cake (depending on availability).
This workshop, which is part of The Wild Food Lab series has been carefully crafted by Gastrogeography of Singapore (GOS) and the Centre for Nature Literacy and Enterprise (CNLE) to bring awareness to the wonderful wealth of food source at our doorstep (literally) and how with some imagination, they can be transformed into mouth-watering dishes that would make any 5-star chef proud.
Be Curious. Be Hungry.
This workshop is proudly brought to you by Gastrogeography of Singapore (GOS) and Centre for Nature Literacy & Enterprise (CNLE)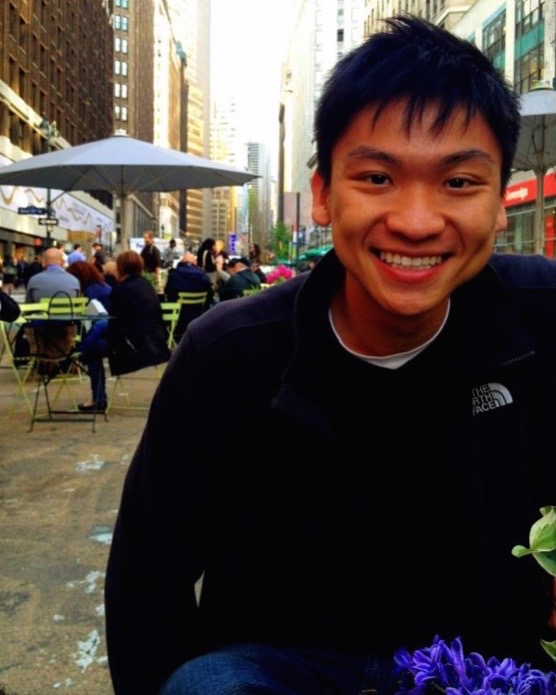 Alexius Yeo
Guided by his childhood passion for nature and garden landscapes, Alexius Yeo graduated from The National University of Singapore and The University of North Carolina with an Honours degree in Geography. He later went on to attain the Permaculture Design Certificate in 2014 from The Permaculture Research Institute.
Alexius began his career with NParks as a Streetscape Manager. After gaining 3 fruitful years of experience and amazing memories, he left NParks and Singapore for the Philippines to work with the poor at the country's first Farm University and Social Enterprise Incubator. There, he quickly fell in love with the joys of farming and landscaping edible gardens that are both beautiful and productive. Returning to Singapore, he worked with local social enterprise, Edible Garden City, to continue to build urban edible landscapes and champion Singapore's grow-your-own-food movement.
Today, he is the Director of Carbon InQ Pte Ltd - a local company that teaches Agriculture-based experiential learning programmes at schools and corporate firms. Furthermore, he is also the founder of Project 33 - a family initiated farming movement that aims to unite neighbourhoods through community farming, cooking, educational activities and the practice of sharing first.
Traveling down an unusual career path as an urban farmer, Alexius is driven by the mission to help fellow urbanites reconnect with Nature and with one another. He strongly believes that everyone can have green fingers. And that it is never too late, or frivolous, to strive for food quality, purity and self-sufficiency.
---
Laletha Nithiyanandan
Laletha Nithiyanandan (Lita) has a diverse portfolio as an entrepreneur, management consultant, coach, writer and budding urban farmer. Her current interest includes building awareness about local produce and creating new applications to these. As co-founder of GastroGeography of Singapore , Lita actively builds networks for GOS and works closely with her partner Steve Chua in creating experiences that inspire and build community.
Lita founded the Behavioural Consulting Group, a management consulting firm specialising in helping organisations make lasting change using behavioural science principles. In addition to this, she also heads a trade body for the staffing industry in singapore, Association of Professional Staffing companies.
Lita started being interested in art as a creative outlet and form of expression. She used these creative pursuits to help people connect and build bridges in the business world. She feels strongly that doing good business can create a better world and sees it as her mission to add positively to any venture she is involved in.
Lita is a self taught entrepreneur although she acquired an education after her business started thriving. She holds an MBA from the University of Hull, U.K.