Frequently Asked Questions (FAQ)
Credit Card
This is the default payment mode for our website purchases.
If you are not comfortable with using credit cards, we do accept other forms of electronic payments like PayNow, Interbank Transfer and Cheques. As these are not the default payment mode on our website, you will have to write to us at [email protected] to let us know your name, contact details, details of your intended purchase, purchase amount and a screenshot of your completed bank transaction.
PayNow
Scan the following QR code from your PayNow App and input the payment amount.
Company UEN: 201510610Z
Beneficiary Name: CARBON INQ PTE. LTD.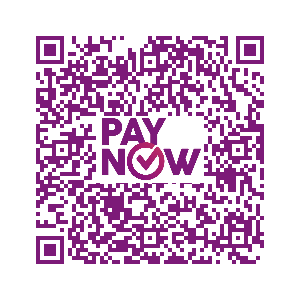 Interbank Transfer
Beneficiary Name: CARBON INQ PTE. LTD.
Bank Name: DBS
Bank Account No: 047-9031782
Cheque
Payee: CARBON INQ PTE. LTD.
Mailing Address: 33 Poh Huat Drive, Singapore 546823
Please write your name, email address and contact no. together with what the amount is for at the back of the cheque.
Some of our courses are Singapore Workforce Skills Qualifications (WSQ)-registered. For these courses, you will be able to pay for the course in FULL using your Skillsfuture Credit subject to you having sufficient credits in your Skillsfuture account. All Singapore citizens aged 25 and above have been awarded S$500 in Skillsfuture credits from January 2016.
You may check how much credits you have in your Skillsfuture account by logging into http://www.skillsfuture.sg/credit using your SingPass.
We have tentatively reserved a seat in the class for you. To complete and confirm your registration, you will have to submit an application to Skillsfuture Singapore to seek their approval for using your Skillsfuture credit to pay for the course. To do that, please follow the steps below carefully:
If you have insufficient credit in your Skillsfuture account to pay for the course fee, you may pay for the shortfall in cash. Please refer to FAQ: What if i do not have sufficient skillsfuture credits? for more details.
Steps to submit application to SkillsFuture:
Go to SkillsFuture Credit Portal at http://www.skillsfuture.sg/credit and click on 'Submit a Claim'. Login with your SingPass.
If this is your first time submitting a claim, you will be prompted to select update your profile information under 'My Profile'. You will have to successfully SAVE each category of your Profile before you can proceed to 'Submit a Claim'.
Under 'Select a Course', search for the course by either typing in GARDENER'S SERIES under "Course Title" OR CARBON INQ PTE. LTD. under "Training Provider" and click Search. Then select the correct Course Title and click on 'Done'.

* Note: There have been cases where Search shows 'No Result' using Google Chrome. If so, try switching to Internet Explorer (IE) to do the search.


Click "Enter Payment Details". Enter the appropriate "Course Start Date"
'Fees payable by you (incl GST)' and 'Amount of Credit to Claim' should be the same if you wish to claim 100% of the course fee from your SkillsFuture Credit.
Select "Pay to Training Provider"
For "Upload Supporting Documents", you can upload the SkillsFuture Submission document which can be found under "Documents" in the invoice hyperlink we sent to you. Click on the link, download and save the document (SkillsFuture Submission - NRIC) then upload onto the SkillsFuture website.
Check the "Declaration" box to accept the terms and conditions then click "Submit".
Your claim request will be usually processed by SkillsFuture Singapore within a few days. However, if a claim is rejected, an email / SMS notification will be sent to you by SkillsFuture Singapore. Once Carbon Inq Pte. Ltd. receives a notification from SkillsFuture Singapore regarding the approval of the claim, we will send a Confirmation Email to you.
Note: If you decide to cancel your reservation after Skillsfuture has paid us, an administrative charge of $50 will be charged to you. You are not allowed to use your SkillsFuture credit to pay for this fee.
If you do not have sufficient Skillsfuture credits, you may top up the difference using cash. We accept cash payment via any one of these payment methods: PayNow, Interbank Transfer and Cheques.
Please refer to FAQ: How do i pay for my courses and events? for details.
The learning does not and should not end after attending our classes. We have created a platform for continual learning and sharing of your personal green experiences on Facebook.
Join our facebook group: "Plants I Eat" today and continue your green journey!
NOTE: The campus is a little tricky to navigate so please allow for extra time to find your way to the classroom.
Once you reach Cinnamon College (Utown), look out for this big white "USP" structure in front of an open foyer. Walk up the stairs behind it to the 2nd floor and turn left. Tutorial Room 1 is at the end of the corridor.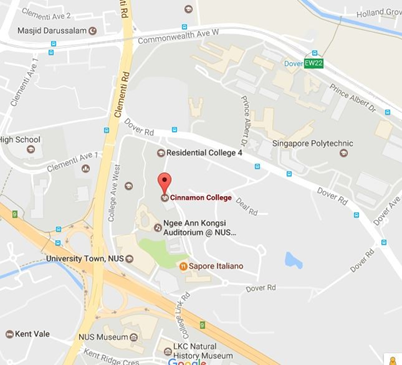 Getting there:
There are several ways to get there.
Driving – Entrance to Utown by car is from Dover Road. As far as we are aware, there is free parking at the basement carpark at Stephen Riady Centre on Saturdays.
From Clementi Central – Bus 196, 183 – (2 to 6 stops)
From Buona Vista MRT – Bus 196 (Outside The Metropolis, 6 stops)
From Dover MRT – 20 mins walk.
From Kent Ridge MRT – by shuttle bus D2 – After that you'll need to navigate through the campus on foot - Not easy unless you are familiar with NUS campus.
For a more detailed guide, please refer to this link: Detailed Direction to [email protected]
This is the private residence of the trainer, Alexius Yeo and his wonderful food forest. It is also the homebase of Project 33.
NOTE: Many people have mistakenly made their way to 33 Poh Huat ROAD only to find out that it's the wrong house! Do note that it's DRIVE, not ROAD.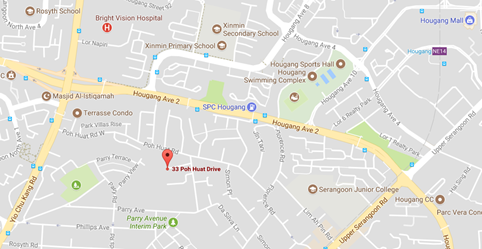 Getting there:
Nearest MRT is Kovan – 16 min walk
Driving – Parking is free within the private housing estate. Please be considerate and make sure not to block traffic or any of the residents' entrances.